Human Design Meets Artificial Intelligence
Access an AI assistant with personalized chart information just for you.
We collect your name, birth date and email address in order to provide you with the best experience we can. Your privacy is very important to us and we will NEVER share your information with 3rd parties.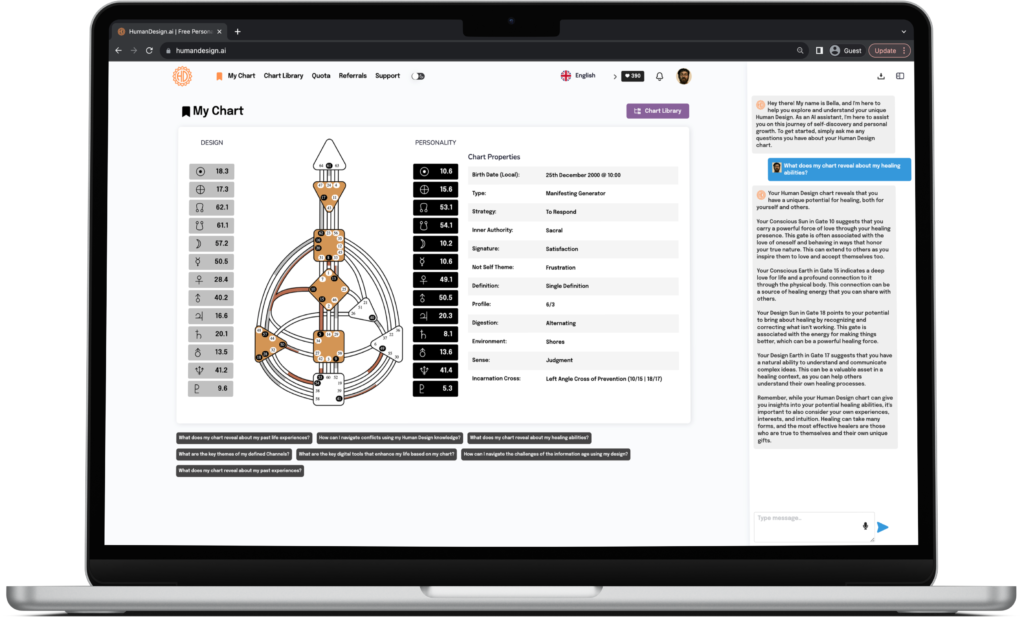 Human Design is a holistic self-knowledge system founded by Ra Uru Hu which combines quantum physics with astrology, the I Ching, Kabbalah and Vedic philosophy. The effectiveness of the system has been proven through independent studies.